Meet The Team
The team behind Duncan Financial Management, Inc. is made up of qualified financial professionals who are passionate about helping individuals and families achieve their ideal retirements.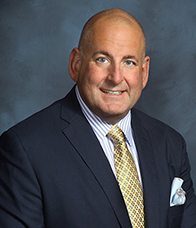 Jeff Duncan Founder, Principal
Prior to founding Duncan Financial Management, Inc. in 2005, Jeff realized Americans were not being served properly when it came to financial planning. He worked his way through the obstacles that come with starting and maintaining a business in a heavily regulated industry, and today, DFM has offices in Fenton and St. Charles, Missouri, and West Palm Beach, Florida.
Jeff is responsible for the overall direction of the firm. He is insurance licensed and primarily works with individuals who are in or approaching retirement and have a desire for in-depth financial planning. He is dedicated to assisting clients with long-term financial plans, so they can live with confidence and freedom.
Jeff also hosts "Your Money with Jeff Duncan," his long-running TV show. He attended Mehlville High School in St. Louis and obtained a Bachelor of Finance degree and a Master of International Business degree from St. Louis University before attending Webster University, where he obtained a Master of Business Administration.
Jeff enjoys spending time at his second home in the Sunshine State.
Email Jeff: jeff@duncanfm.net
To check the professional background of this financial advisor, please click here.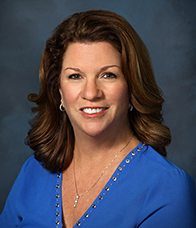 Erica Duncan Office Manager
Erica joined DFM in 2009 and is responsible for assisting Jeff in getting ready for his client appointments. In addition, she takes on many back-office tasks and provides guidance to our employees in human resources.
Erica has over 30 years of financial services experience and prides herself on maintaining accurate client and employee records.
Erica loves when the whole family gets together for dinner. She loves to cook and experiments with new recipes for her family.
Email Erica: erica@duncanfm.net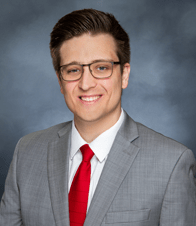 Patrick Guilfoy Financial Planner
Patrick Joined DFM in August 2020 as a Financial planner.  He previously worked as a financial advisor for Renaissance Financial.
Patrick tailors specific retirement income plans for DFM's clients.  He is an investment advisory representative, licensed to sell life insurance, and specializes in creating wealth strategies for clients to meet their retirement and financial planning needs.  Patrick is an Eagle Scout, and graduate of the University of Missouri on a full-tuition and housing scholarship through the Evan Scholars Foundation.
On the weekends, Patrick is an avid car enthusiast and attends car shows around the St. Louis area.  He is also an avid outdoorsman, enjoying hiking, fishing, and exploring St. Louis's local waterways in his kayak.  Patrick currently resides at his home in Des Peres, Missouri.
Email Patrick: patrick@duncanfm.net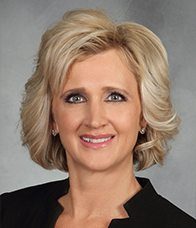 Kim Ellis Operations Manager
Kim has been with DFM since 2008. After college, she received her first employment opportunity in the Edward Jones' client services area. She has over 19 years of experience in financial services, and works hard to assist clients and their needs in a timely manner.
As operations manager, she assists clients with all account inquiries and transactions and encourages the staff to deliver exceptional client service. She enjoys training new staff members and finding resolutions to operational challenges. Her background and problem-solving skills make her a true leader in her role.
Kim attended the University of Missouri St. Louis, currently holds her life insurance license and has passed the Series 65 exam. Outside of work, she enjoys spending time with her daughter. She enjoys hiking, biking and anything involving physical fitness and health. Her family resides in Wildwood, Missouri.
For more on Kim's professional background, please click here.
Email Kim:  kim@duncanfm.net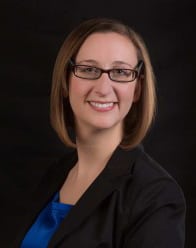 Martha Burkhardt Resident Attorney
Martha Burkhardt is a Resident Attorney in the DFM office. She is an estate planning attorney and her mission is to provide affordable and compassionate legal services to families and individuals.
After Martha spent time working with her immediate family to navigate their own estate planning needs, she realized that many families need help understanding their estate planning options and how they may impact the family's future. Her goal has become to fill the gap in knowledge that nearly all families find intimidating and confusing so that they may protect their future.
Estate planning, Will consultation and establishing a Living Trust are important aspects of protecting your future. With the help of a lawyer, this layer of protection can save hassle and stress during difficult emotional times.
As the principal of Burkhardt Law, Martha prides herself in the fact that her clients have told her she is very "unattorney-like" in her interactions with clients – a title which she takes as a compliment.
Email Martha: mburkhardt@burkhardtlaw.com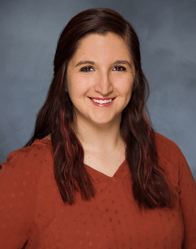 Abby Hanson Client Services Associate
Abby has been with DFM since March of 2021 as an Administrative Assistant. Before DFM, she had worked in multiple retail stores, and has 7 years of customer service experience. As Client Services Associate, Abby assists with the day to day office functions to support the office staff and assists all clients with any questions/concerns they may have.
Abby is currently working towards her Bachelors in Business Administration with a focus in Marketing at the University of Missouri St. Louis. She has gained ample knowledge regarding the business and insurance world in the few short months she has been with DFM. Abby hopes to carry that knowledge with her throughout her future endeavors.
Outside of work, Abby enjoys spending time with her boyfriend and friends, attending many Cardinals baseball, and Blues hockey games throughout the season. In her free time, she enjoys reading books and watching true crime documentaries.
​
Ready to Take The Next Step?
For more information about any of the products and services listed here, schedule a meeting today or register to attend a seminar.